A Sustainable Tomorrow – bäst på möten som får hållbarhet att hända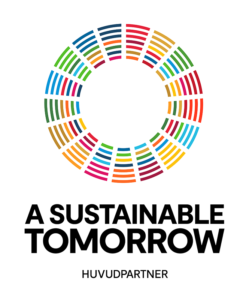 För att stärka vårt hållbarhetsarbete engagerar vi oss i A Sustainable Tomorrow. Det är en modern mötesplats där kunskap sprids och nätverk skapas i syfte att öka hållbarheten inom näringslivet. Med de Globala målen som utgångspunkt genereras nya idéer och flerdimensionell samverkan som leder till ökad affärsnytta.
A Sustainable Tomorrow arrangerar Sveriges största digiloga hållbarhets- och framtidskonferens för att sammanföra hållbara aktörer från näringsliv, offentlig sektor, civilsamhälle och akademi. Årets konferens anordnas den 16 september med temat Regenerative Business. Läs mer på: https://asustainabletomorrow.com.se
Our view on sustainability
Finest Cosmetics wants to contribute to long-term sustainable development in society. We therefore strive to limit and prevent negative impacts on the environment and climate. Sustainability is important to us and is part of our values. Together with our customers, suppliers and partners, we want to create values ​​that lead to more efficient use of resources for a sustainable future.
UN global goals – Our work on sustainability issues has a clear link to the global goals and all our employees must feel involved and take responsibility for the sustainability work. We also want to be involved and influence the actors we work with.
Sustainability policy – our sustainability policy is based on national frameworks but also on our own assessment of how we conduct our business in an ethically, socially and environmentally sustainable way. In a comprehensive way, we protect people, animals and the environment.
Sustainable business – our sustainability work affects our way of doing business and thus directly or indirectly affect the environment, climate and our employees. We work to develop our expertise and collaborate with our customers for solutions that are sustainable for both the future and the economy.
Collaboration partners – For us, collaboration with various actors both within and outside our industry-specific network is important. We see relationships and collaboration as resources and together we can exchange knowledge and experience. We see our support for various organizations as part of our business and we would like to share our success.
Sustainable employees – We want everyone at Finest Cosmetics to be healthy, feel good, develop and thrive in a safe and pleasant environment. We work to be a workplace with high ceilings and an open conversation climate. Everyone should feel secure in expressing their meaning and everyone will be helped to create well-being and to promote a good psychosocial work environment. Our corporate culture is characterized by trust, commitment and community and we care about the development of our employees.